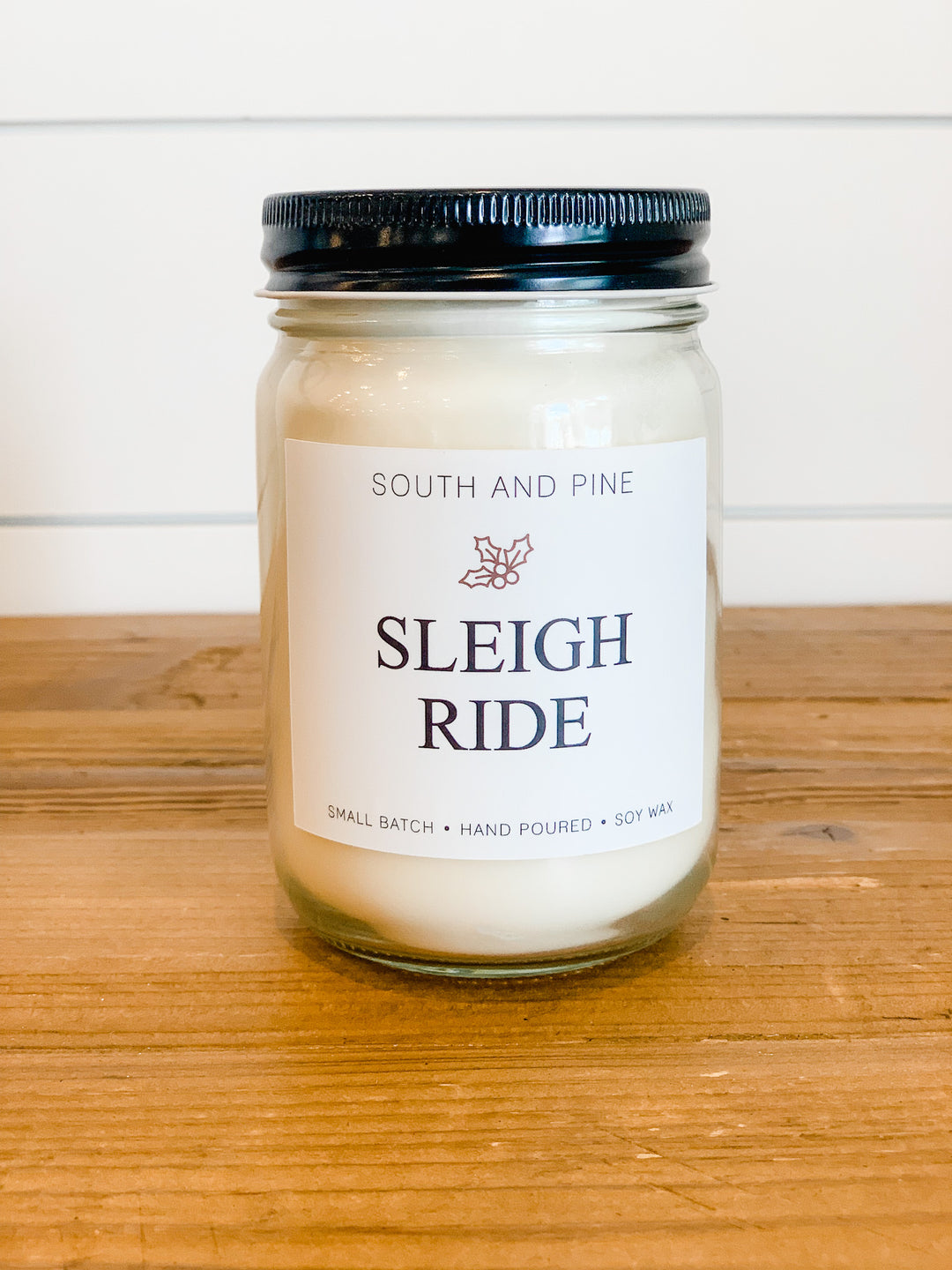 Sleigh Ride - Holiday Candle
Take a Sleigh Ride through an enchanting grove of fresh evergreens dusted with new fallen snow. Cooling camphor, airy ozone, and a hint of citrus start off this complex winter scent. Middle notes of deep red berry balance the woody pine and juniper notes. The fresh evergreen notes are reinforced by eucalyptus, fir needle, and cedar leaf essential oils.
Our South and Pine Home Signature Candle line is hand poured in Alabama in small batches by local artisans. An all natural soy candle with cotton wick, these ordinary and simple ingredients combine with personalized scents to bring a part of our home and style into yours.
---