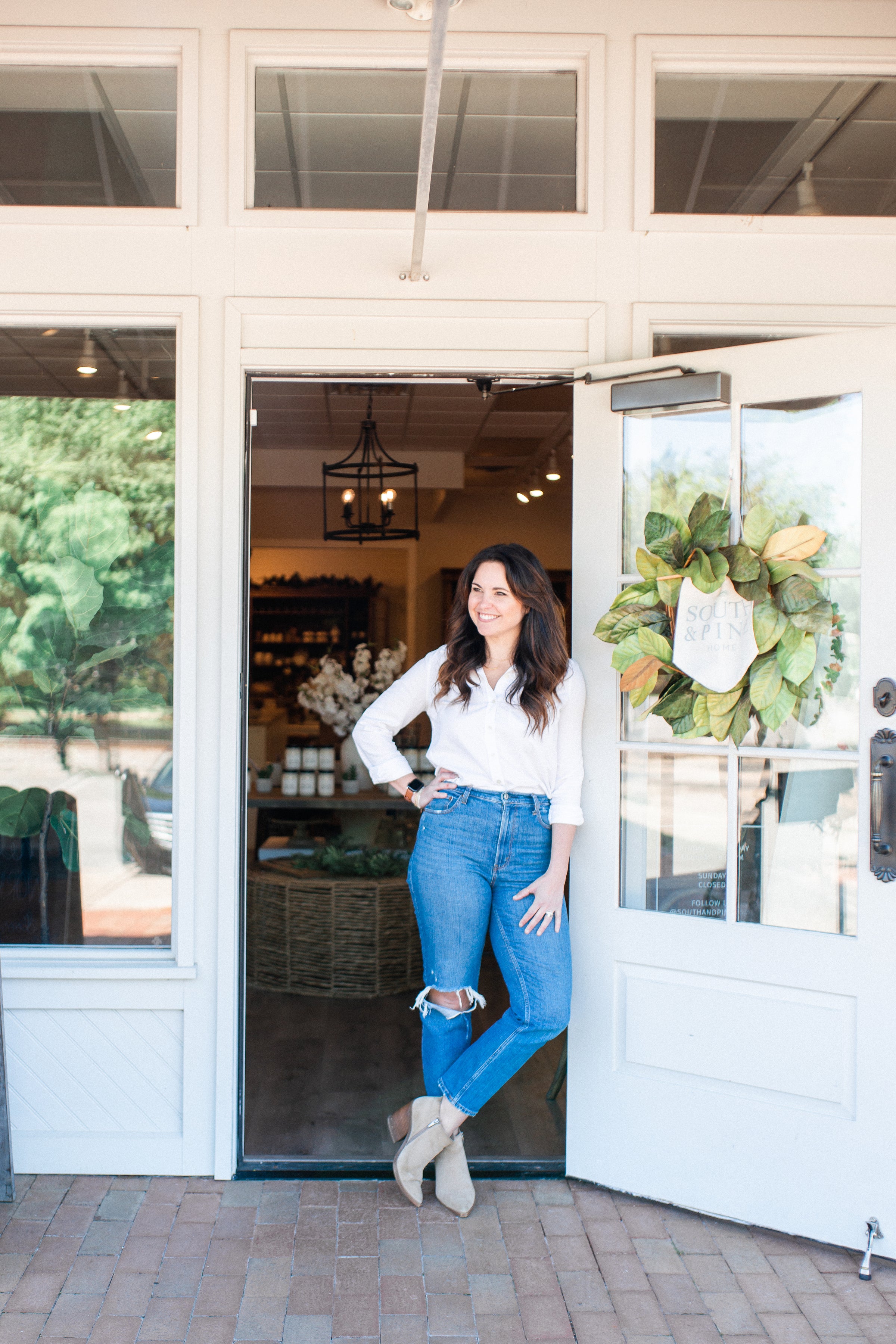 about me
Welcome to South & Pine, a little piece of Alabama charm nestled in the heart of downtown Madison. I'm Meghann Delashaw, the proud owner of this home and gift shop. When I envisioned South & Pine, the name held a special significance, embodying the essence of our beloved state with endless rows of pine trees and a sense of longing for the South.
With the unwavering support of my amazing husband and four little boys, I embarked on this dream journey four years ago, opening our doors on Main Street. Madison, our beloved hometown, holds a special place in our hearts, where we grew up, fell in love, and chose to raise our family.
My entrepreneurial background and business management expertise have honed my skills in negotiation, marketing, and customer service—valuable assets that translate seamlessly into other ways I love to serve our community. As a REALTOR®, specializing in the vibrant Huntsville/Madison, AL area, my strong local connection and intimate knowledge of the community set me apart. With a keen eye for design and attention to detail, I help clients envision the potential of a property, whether they are buying or selling. My extensive network and deep-rooted connections within the community provide me with a unique advantage, allowing me to identify and secure exceptional opportunities for my clients.
I understand that a home is more than just a property; it's where memories are made, dreams take root, and lives are woven together. As a wife, mother, and proud resident of this community, I know the importance of finding the perfect place to call home, and I'm committed to helping you find yours.
So, if you find yourself strolling through Madison's downtown, I warmly invite you to visit South & Pine. It's a place where my passion for everything "home" comes to life. Whether it's creating a warm and inviting space in our cherished shop or helping you find your dream home, I am here to assist you every step of the way. I hope to share a moment with you soon, embracing the essence of Southern hospitality and the joy of creating lasting memories together.
Whether you're stepping through the doors of South & Pine or embarking on a real estate adventure, I'm thrilled to be your go-to person for all things "home." Let's create something beautiful together.
See you soon!
Meghann Delashaw - Owner of South & Pine
REALTOR® at InTown Partners Real Estate Group, Keller Williams Huntsville 
South & Pine contact@shopsouthandpine.com
Real Estate meghann@intownpartners.com